We're an effective and experienced digital marketing agency.
Since we launched our digital marketing services, it has come to dominate marketing communications, and we have offered clients the best it has to offer.
Our focus, as a digital marketing agency in Hampshire, has always been to develop new online opportunities that complement their existing marketing strategies, responsibility and proactivity, both at the same time.
Keep up to date with a Digital Marketing Agency in Hampshire
Spitfire Marketing develop digital strategies that are unique to every client and have proven success over many years and across multiple channels.
We have a diverse expertise across the digital marketing spectrum, from website design to lead generating through SEO activities. Our digital team is Google Ads accredited and whether you're just launching or looking for improved results, we can help deliver more, affordable inbound enquiries to your business whilst helping to reduce the cost of new business acquisition.
Our dedicated digital marketing experts specialise in Website design and development, SEO management, Paid Search (PPC), social media marketing and email marketing. Click on the below links to find out more.
We are a full-service digital agency in Hampshire, everything is completed and worked on in-house. We have a team of digital marketing experts with their own specialities. We are able to help build your digital marketing strategy, recommending the best services to achieve your business goals.
A full range of digital marketing services
As a full service digital marketing agency, we provide various services to support your overall marketing efforts and achieve the best result for your business.
Search Engine Optimisation (SEO)
SEO – including on-page and off-page SEO strategies, is a key part of any successful digital marketing strategy. At Spitfire, we can help you to improve your SEO, giving you the best chance of appearing at the top of search engine results (SERPs) and increasing relevant organic traffic to your website.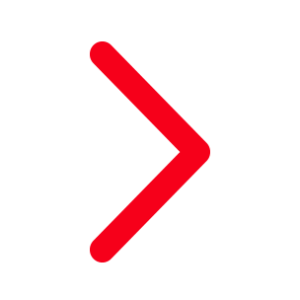 Learn more
Paid Advertising (Pay-Per-Click)
We have extensive experience in PPC advertising across a range of sectors. We deliver high-performing campaigns that generate new business enquiries to meet clients' targets, with cost per acquisition models that deliver consistent and scalable ROI. We believe some of these results and processes set us apart from many other agencies.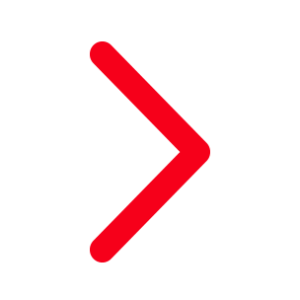 Learn more
Email Marketing
Email marketing can be a highly effective lead generator and brand builder. At Spitfire, we apply an approach to email marketing that develops the true potential of the channel as a lead generator and relationship builder.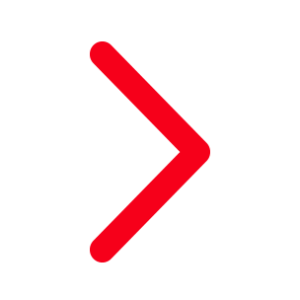 Learn more
Web Design
Your website is likely the first point of contact for your business, if not the only one. So it's important to improve each user journey by evolving your website's performance in line with software improvements and visitor preferences.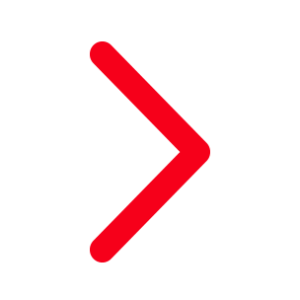 Learn more
Tailored packages or individual digital marketing projects
We offer digital marketing services in Hampshire and across the UK. We manage sophisticated digital marketing campaigns that employ a full complement of services, built around tailored monthly packages, or we can work alongside business owners and SME's who are looking for steady progression.
Talk to us about the opportunities in digital marketing, and where it might take your business.
Our approach
At Spitfire, we bring decades of marketing experience to the table, in every area of the business. It allows us to think freely and build a flexible strategy to improve your digital marketing and improve your return on investment (ROI).
We start by meeting with you to understand your business goals and what you want to achieve.
We will put together our recommendations and work with you to ensure we exceed your expectations.
The results speak for itself; we provide you with monthly updates to ensure we are constantly improving and grow your campaign to achieve maximum results.
Our customers trust us and stay with us
We build long lasting relationships with our customers based on trust, transparency and our commitment to delivering results that provide a tangible return on their investment.
Tony and his team have been fantastic through the whole process of building our website, not only do they exceed expectations but the advice we get on our ongoing marketing along the way is priceless.Looking forward to seeing our new website launching soon..
Spitfire have transformed our business by developing our website and managing our adwords campaign. Working with them has been really easy and they have delivered everything that they promised and more. I have no hesitation in recommending them both for quality and price.
I worked with Spitfire when I was a Marketing Manager and their work is very good, they really know how to bring a brand to life and were good at accommodating our endless changes!
Spitfire treat my business as their own. Worked with the Spitfire for 10+years. Consistently perform...and genuinely nice people to work with!
Always effective, easy to work with and very accountable with regular reporting to demonstrate results - recommended!
Spitfire marketing were a huge help when we first set up our mortgage business and have continued to be so. They built the website, created the company branding and more recently built a complex broker portal.I have always found everyone at Spitfire to be very responsive and keen to suggest ways to make our technology better, even if it creates headaches for them.I'd recommend Spitfire very highly.Garry MonaghanDirectorClearly Loans Limited
The team at Spitfire are really great. They're always on hand to answer any questions I have, and they produced an excellent website for us when we needed a refresh.
Really enjoyed working with the team at Spitfire. They were enthusiastic from the offset and made the work we set out feel like a priority throughout. Tony is clearly passionate, educated and experienced. He offered intelligent solutions and work diligently to deliver. Would happily recommend them.
Always exceeding expectations. Spitfire are a fantastic business to work with, they have helped transform our business over the last few years we have worked with them. From the initial consultation we knew we had struck gold finding them. They have delivered everything they promised, and more. We can't recommend highly enough. They have a great team in the office and all requests are dealt with very swiftly. You really can't go wrong by appointing them to assist with any marketing requirements you may have!
Excellent company to work with. You get a real feel they want your business to grow and be a part of that journey. Refreshing ideas and thoughts that help support different areas of the business. I would have no hesitation in recommending them.
We have been working with Spitfire now for over 5 years and have found the whole team to offer sound, professional advice and always come up with the goods.
The Spitfire Marketing team have always provided us with not only high-quality products but an insight as to how to use them, which has helped us massively with creating a successful marketing strategy. They have taken the time to get to know my companies over the years and provide useful, modern and understandable advice for each. I would highly recommend them for anyone looking to show their business in a professional manner and help attract new leads.
We've worked with Spitfire on multiple complex software projects over the past few years and every time they have shown an impressive ability to deliver. Their project management style gives complete clarity throughout the process and they have been able to react to changes in business requirements extremely quickly. They're easy to deal with and get things done.
We have been working with Spitfire for a number of years and their quality of services is nothing short of excellent. We have always found the team to be very personable and understanding to our needs. They have taken our marketing materials and outputs to a new level and wouldn't hesitate to recommend their expertise.
The team at Spitfire were delighted to receive the many excellent reviews from our clients below - we are most grateful to them. If you are reading this and are considering approach a new marketing agency, we hope their kind comments, on what we do and they way we do it, will help you.
We have been working with Sam and the Spitfire team for just over a year and are delighted with the improvements we have seen with lead generation through the website. A joy to work with, always happy to explain SEO jargon to me in a way I can understand, effective reporting and in the short space of time we have been working with Spitfire, they have already delivered results. Highly recommend.
Great Guys to work with, they have helped me with creating a number of brands, websites including SEO and various types of marketing collateral for a number of my businesses in the financial and leisure sectors. I like the fact that they see the whole marketing picture and are able to pull the various disciplines together without overcomplicating or ramping up excessive costs.
I have been working with Spitfire Marketing for roughly 4 years now and they have without doubt made my life so much easier. The whole team are friendly and professional and have worked tirelessly to understand our brand and have delivered an outstanding portfolio of work to very tight deadlines. I would strongly recommend this company.
Spitfire did a great job on on of our websites. Cost effective, commercial and good to deal with!!
Spitfire handle all our online marketing, nothing is too difficult, the service is prompt and always exceeds expectation. A pleasure to work with!
Very pleased with the level of work and professionalism from Spitfire Marketing. From basic briefs they have produced creative designs for web banners and catalogue pages as well as art directing brand videos and photoshoots.
It been a great pleasure working with Spitfire Marketing for many years and have always found them brilliant at producing exactly what you want through their expertise and professionalism. I very strongly recommend this company for all aspects of website and marketing.
Extremely professional. Works very closely with us to understand our needs and expectations so that the partnership works really well and nothing is ever too much for them. They are never phased with any challenge that is thrown at them and making sure we are successful as a team is as key to them as it is us.
We have worked with Spitfire for years, and they have a 6th sense for picking up exactly what you require for your project (almost without the need to ask). Attention to detail, extensive marketing knowledge, unparalleled graphic design and overall professionalism is what makes working with them an absolute pleasure.
We have been working with Spitfire Marketing for over 10 years now on a variety of projects. Their expertise and professional approach can always be relied upon and they have become very much an extension of our team. Spitfire are committed to producing a quality end product and I would recommend them to anyone.
Spitfire were instrumental in our recent rebranding and new website design. We found them extremely responsive throughout providing instrumental guidance as well as delivering a high quality outcome. They have also provided meaningful ongoing support as well engaging in additional project work outside of the original scope. We would highly recommend their services.
Tony and the team at Spitfire are very knowledgeable in their field. We have worked with them for a number of years and found them professional, friendly and creative who deliver the goods in a timely manner. Would highly recommend.
We have worked with Spitfire for a number of years on a variety of different design projects. Really friendly team and easy to work with, they always go above and beyond to meet our tight deadlines. - Peters & May
Great service, the designs are excellent and Tony and the team are very responsive
My website was hacked and Spitfire gave me a prompt first class service. The site wqas up and runnung very quickly. Many thanks.
I could not ask for more from Spitfire Marketing!. Since I acquired the business 4 years ago, they have supported me fully with cost efficient solutions to my communication and marketing requirements. They have reacted quickly to my last minute demands, and have been pro-active in suggesting solutions that have helped my business to be a success.
A dedicated team, who I have worked with year after year. Would thoroughly recommend.
Spitfire Marketing has assisted HPW Architecture with marketing communications support for many years. The Spitfire team are always professional, knowledgeable, and nothing is too much trouble for them, they are a pleasure to work with.
We have recently used Spitfire Marketing to enhance our Google Ads campaigns and make them more effective. Within the 1st month Spitfire had increased both the enquiry rates and quality of the leads by producing professional adverts and landing pages without increasing our Google Ads budget. The whole process has been painless and very reasonably priced. I would strongly recommend Spitfire Marketing to anyone looking to use Google Ads to grow their business based on price, quality of service and results